What is Slitting Machine and Slitter Knives?
PUBLISH DATE:2021-12-13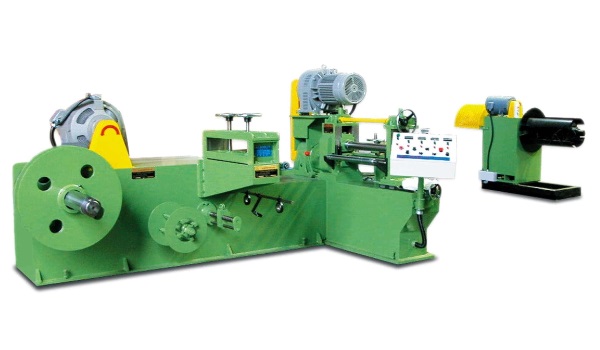 What is Slitting Machine and Slitter Knives?
What is Slitter Machine?
The equipment employed in the slitting line is referred to by various terms, including slitter, cutting machine, and rewinder. On the other hand, a slitting machine is mainly responsible for reducing the width of rolls of papers, films, and foils to cut larger rolls of the same material into smaller rolls.
Features to know about:
The words "unwind," "slit," and "rewind" must be used interchangeably throughout the slitting line to describe the slitting operation adequately. Plastic films, paper, and metal foils are often chopped into smaller pieces using slitter-rewinders. The unwinding process is often postponed to maintain an acceptable amount of tension.
Motorized unwind capabilities, which are offered on various machines, are useful for unwinding large rolls or a material that is particularly prone to strain. When working with materials that are very strain-sensitive, this feature comes in handy.
Usage
In the converters business, roll slitting is used to cut material. Companies that print, coat, and laminate a range of materials are referred to as the "converter business." Creating flexible packaging materials for use in food storage and delivery systems is a common part of a converter's work.
For usage on high-speed packaging machines, large rolls of plastic films, such as biaxially oriented polypropylene (BOPP), may be purchased, printed, and then coated with cold seal adhesive.
It is also used to maximize efficiency, this material is printed and coated on large-diameter rollers.
When the diameter of the rolls is too big for the packing machine, slitting machines and slitting lines must be employed to decrease the diameter to the necessary requirements.
An insight into what are Slitter Knives?
Slitter knives are distinguished by their unusual design, which enables them to slit through a range of materials in various ways. They are used in various sectors due to their capacity to cut a wide variety of materials, including paper, plastic, and textiles.
Features you need to know about:
Slitter blades often have a beveled edge to maximize cutting force. Rather than performing conventional cuts, a beveled-edged blade may slice through the material, saving both time and money. Cutting blades with teeth are primarily used to penetrate the skin.
During development, tiny spaces similar to those seen in tear-off paper goods are created in the teeth. Our sales representatives can assist you in determining which blade choice is best for your specific application.
Application & Usage
Slitter blades may be used to slice the following materials:
You may tear slits and perforations in paper using a slitting blade for several applications, including printing and binding. With tear-away paper goods, a toothed slitter blade may be used to produce an easily detachable tear-off line.
For cutting corrugated materials such as fiberboard and cardboard, high-quality blades are needed to provide the greatest cutting results. Skillfully crafted slitting knives easily cut through these materials while maintaining their sharpness and cutting edge.
Slitting knives may be used to slice and score fruits, vegetables, and meat, as well as a range of other items.
So, these are some of the basics you need to know about Slitter machines and Slitter knives. You can use them according to your requirements.