Different Industries That Use Rotary Knives
PUBLISH DATE:2021-12-13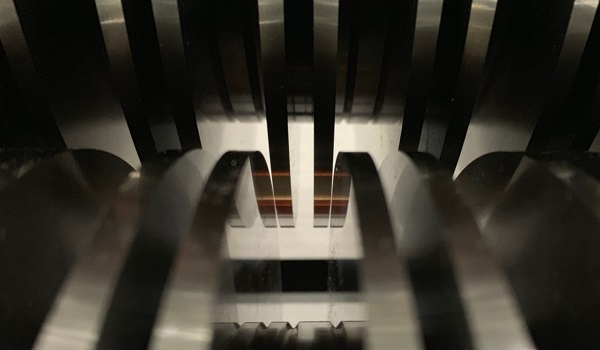 Different Industries That Use Rotary Knives
Rotary knives are the rotary blades that are used for industrial machines. Also called circular knives, round slitter knives, or circular blades, rotary knives are effective in numerous applications across various industries. You can also customize rotary knives to meet your specific needs, whether you are the end user of these industrial blades or an OEM.
Rotary knives are among the most versatile types of industrial machine knives. This is the reason why these are in high demand across different business scales and an extensive range of industries.
Below are some of the industries where rotary knives play important roles:
Corrugated Paper and Paper
Rotary knives come in handy for cutting and scoring if you need to prepare huge workloads of corrugated cardboard, paper products, packaging materials, as well as other products. You can pick a custom circular blade design that meets your specific needs for paper processing.
Fiberglass
Processing composite and fiberglass materials requires the use of durable blades to create accurate and clean trims and cuts. Industrial rotary knives provide accurate cutting that will help you achieve an array of fiber cutting methods.
Foam
The needs for foam processing can vary a lot depending on the specific foam type, its firmness, and density. Rotary knives are ideal for all varieties of foam products. It doesn't matter if you need to slice, slit, cut, or trim foam, you can achieve the applications with the use of customized rotary blades.
Food Processing
Rotary knives are also a staple in the industry of food processing. Whether you need to cut, slice, or trim, rotary knives can help you accurately cut vegetable, fruit, seafood, bakery, dairy, and meat products.
Glass, Concrete, and Stone
Concrete, stone, and glass cutting applications require blades that have high levels of precision, control, and accuracy. Rotary knives made with the appropriate material for these specific cutting needs will stay shar for constant use in applications that require high volumes.
Leather and Textiles
Rotary knives are also highly useful when it comes to cutting leather and textiles. The precision and downward cut blades make it easier to work with different materials, thicknesses, and textures. Premium blades for leather cutting let you split leather. Rotary textile knives, on the other hand, allow you to trim and perforate various fabrics.
Metals, Film, and Foil
Cutting metals, films, and foil calls for accurate and precise cutting tools. Beveled or serrated rotary blades are ideal in metal, foil, and film processing. These can produce clean perforations and cuts and give you full control of trimming.
Packaging
A high quality and versatile blade is required when processing materials for packaging. Rotary knives can accurately trim, split, trim, and cut various packaging materials.
Plastics
Plastic processing can be made faster and more productive with the help of rotary blades meant for plastic. These rotary knives will let you slit, perforate, score, and cut plastic products for top quality results.
Other materials where rotary knives can be very useful include rubber and wood.