All About Industrial Slitter Knife
PUBLISH DATE:2022-01-17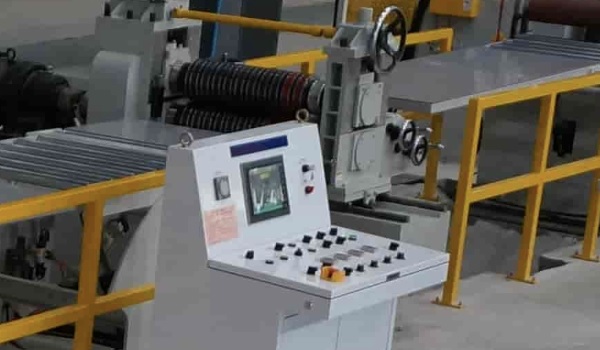 All About Industrial Slitter Knife
Fabrics, films, heavy film, laminates, non-wovens, paper, and vinyl are usually manufactured onto bulk and large material rolls. This type of roll is often too huge to use in the final product, which makes it necessary to convert the material into smaller rolls for the final production with the use of the process known as slitting.
Throughout this process of slitting, the material on the parent or master roll is unwound then cut into certain widths or slit widths through traveling by a series of blades. This is where slitter knives come in handy.
A slitter knife has a design whose purpose is to slit an extensive variety of materials in different applications. These are useful in numerous industries due to their ability to cut materials like textiles, plastic, and paper.
Most slitter knives have a beveled edge for optimum cutting power. This beveled edge lets the blade slit the material rather than making standard cuts. The slitting knife will have teeth if its main purpose is to make punctures. These teeth form smaller slits in progression like those that you can find on tear-off paper products.
Common Applications of Slitter Knives
Slitter knives can slit a plethora of materials, which include the following:
Corrugated products including cardboard and fiberboard require high-quality knives to achieve optimal cutting results. Slitting knives can produce slits such materials and keep their edge at the same time.
Precision slitter knives also have the sharpness required for smoothly slitting foil. Custom blades are also available to slit other delicate materials such as film.
Slitter knives can score and slice various food products. Custom blades can also be developed for applications such as meat processing and slicing.
A slitter knife can also create perforations and slits on paper for various purposes. A toothed slitter blade, for instance, can form a tear offline for tear-away paper products.
Slitter knives can also be designed to make them suitable for different compositions and thicknesses of plastics. Their durability and sharpness let you work with an extensive array of synthetic materials.
Fabrics need a sturdy blade that can retain its edge during the usual cutting operations. There are now slitter knives for textiles that can achieve your desired cuts.
Slitter Knife Materials
As expected, all blade applications need the right and appropriate material. There are several materials that are used to produce the slitting edge that you need, and these include:
52100
Ceramic
CPM 10V
D-2
High Carbon
M-2
Solid Carbide
Stainless Steel
Buy Slitter Knives from the Best Manufacturer
When looking for a manufacturer of slitter knives and rotary knives, it is important to choose one who has the experience in evaluating your entire operation for the slitting process, make helpful recommendations to increase the lifetime of the blade and improve the cut quality, and provide you with slitter knives that cater to your business's unique needs.
Expert manufacturers of slitter knives and rotary knives analyze the materials that will be cut, the existing blade selection, budgetary requirements, and runtime requirements before they recommend the most suitable product for specific slitting applications.
#Mini Slitting Line
#Slitter Knife
#Precision Slitting