Different knife spacer materials
PUBLISH DATE:2022-05-04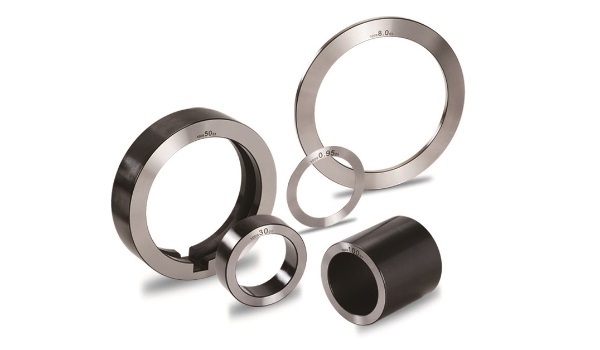 Different knife spacer materials
A knife spacer completes your knife build. Choose the appropriate material and color for your requirements and the design of your knife. To provide a perfect fit, vulcanized fiber spacers cushion the knife between the tang and the blade. Leather spacers provide a personal touch and a sense of timelessness. Ultrex G10 liners are vibrant and long-lasting, ideal for retaining natural materials and avoiding warping over time. Mosaic spacers provide a refined, polished appearance. Let's check out the most popular knife spacer materials you can buy.
G10 Liner / Spacer Material
The G10 liner material is very thin yet extremely robust. For your handle, brilliant colors, extreme hardness, and durability are required. For increased robustness, attach a liner to your handle prior to drilling. To add contrast and beauty, place a layer between the tang and handle. It's thin enough to layer for a fresh appearance.
These are the most prevalent types of G10 Spacer Material used to manufacture colored handle spacers for knife handles. Additionally, they may be used to add color to bolsters, guards, and buttcap joints. G10 spacers, in contrast to paper-based spacers, do not compress, shrink, or wick liquids. Additionally, it is simple to polish and provides an identical color match.
Vulcanized Fiber Spacer Material
The distinctive properties of vulcanized fiber are the result of a chemical reaction between natural fibers and chemical additions such as zinc chloride. When subjected to these chemical parchmentisers, the fibers disintegrate somewhat, forming a slurry. The slurry is then crushed at high temperatures using a roll or press mechanism to form a connection between the components without the use of chemical agents. The resulting sheet's thickness may be adjusted to fit manufacturer standards, and the sheets can be laminated to enhance the material's thickness even more.
Vulcanized fiber acts as a buffer between the knife's tang and handle material. With the variety of available colors, you may utilize simply one or include numerous colored areas for contrast.
Vulcanized fiber is a naturally occurring combination of fibrous elements that has been heat-treated to form a hard rubber. It is one among the first polymers invented and remains very helpful for sealing hardware such as plastic washers and gaskets.
Kt200 Leather Handle Spacers
This kit includes everything you need to create a stacked leather handle for your hidden tang blade. A guard and pommel secure these spacers in place. The handle may be left natural, darkened with edge dye, or treated with Neatsfoot oil for a lovely hand rubbed finish. Can be buffed and polished with a muslin wheel and rouge.
Each is oval in form and is around 1 1/2 in "The notch measures 1 1/4" x 1 1/4" x 1/8" thick.
158" x .450" center cut, making it very simple to fit onto the tang.
Birch bark shingles provide an unusual handle for your concealed tang blade. Each set is roughly 4.5 inches tall "and is well-matched in terms of color and figure. Once the handle has been formed, it may be sealed traditionally by immersing it in Linseed Oil and allowing it to cure for many weeks. For a more rapid finish with the same level of beauty, try our Lin Speed Oil (LS101). For those in a hurry, thin CA Glue (JE204) may be used to seal the birch bark.