Tips to Find Perfect Slitting Machines to Produce Great Material
PUBLISH DATE:2022-08-08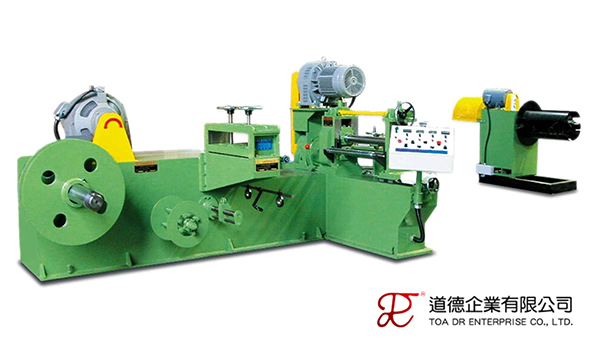 Contract slitting is certainly a top priority for everyone involved in the fabrication of materials that must be reduced in size. In a few simple stages, OEM slitting technology takes the material in issue and slices it to the necessary size.
Slitting steel is a procedure that includes feeding large steel coils through a slitter machine, which cuts the material into small strips. Following that, the chopped strips (also known as strands) are recoiled to form a narrow-slit coil.
For instance, the tapes used to capture high-quality sound are not created in these small strips. Rather than that, it is manufactured on a single massive roll and then cut to size later in the process, which speeds up and lowers the cost of production.
Many businesses lack this equipment on-site and so outsource the cutting of the rolls to third-party organisations. Naturally, finding reputable providers to perform this kind of job is a high concern, as no one wants their expensive stock damaged by poor cutting.
There are several more types of materials that must be reduced in size. Cling film or saran wrap are only two examples. Once the factory has manufactured and coiled the material onto large spools, it is ready to be broken down to suitable component sizes and packaged for resale to the general public or other producers.
Machines for this kind of cutting might be manual, semi-automated, or completely automatic, depending on the application. Fully automated models have touch-sensitive blades that detect when something is not quite right and shut off the machine. Again, this prevents unnecessary waste since it will halt the process before too much harm is done.
Manual machines need more work but may be changed to completely automated operation for a little additional cost. This may be the best option for novices to the industry who want to learn how the equipment works before moving on to completely autonomous capabilities.
As previously said, many businesses do not invest in their own machinery for chopping down these massive consignments. They would rather outsource this task to third-party firms to save time and money. They are only concerned with the manufacture of the items, and their machines are not designed to cut as well. Due to the significant capital investment, it is prudent to divide the manufacturing and processing of final items so that both firms share the risk equally.
Naturally, producing items and preparing them for sale are just half of the tale. Selecting outstanding marketing professionals is also a must for getting the products moving, thus finding a business with strong IT capabilities is critical. While getting the company's name online is not difficult, for those in the know, product placement is critical. Therefore, selecting a fantastic marketing business with a variety of diverse methods for attracting clients is critical to ensuring that the items are sold in a timely manner. Additionally, this is not as pricey as one may believe.
Contact us for more information!
#Mini Slitting Line