ISO 9001:2015 Certification
PUBLISH DATE:2020-07-01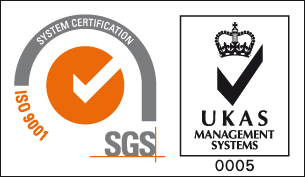 Quality is the life of an enterprise, and is the cornerstone of its sustainable operation.
Since 1972, Toa Dr Enterprises Co., Ltd. has been shipping 100% of its products under inspection, and then importing ISO quality policy, although it has not applied for ISO certification, it has always followed the ISO quality policy.
From May 2020, it took only two months to apply for and complete the ISO certification with SGS, proving that Toa Dr's quality has been excellent all along.
SGS was chosen for ISO certification because SGS has a core value of honesty and integrity and insists on independent and impartial testing of quality, and is an international certification body.
Toa Dr Enterprise Co., Ltd. is now an ISO 9001:2015 certified company, which can further serve customers who need ISO certified suppliers.
~~~ Toa Dr Enterprise Co., Ltd. is committed to become a good helper for our customers in slitting processing ~~~
#Mini Slitting Line
#Slitter Knife
#Precision Slitting
#SGS